I will be linking up with:
Mellow Yellow Monday

And: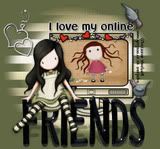 >
And I will be linking up with Java @
Never Growing Old
Java will add a linky so we can follow who participates and get to know them better!! Be sure to link the POST and not just your whole blog.
Questions:
1. Do you have a fireplace in your home?
We have a fireplace in Loveland but not in the Condo.
Oh...so long ago!
2. Can you drive a stick shift?
Well, of course I can drive a stick. I think everyone should learn to drive a stick.. it may be a dying art!! We made sure all the kids could drive a stick shift, in the event they were ever faced with the need to drive one.
3. How many computers are in your home?
We have one computer in each home plus an iPad.
4. Are your taxes done yet? Do you do them yourself?
Funny you should ask! My daughter, the accountant, has done our taxes for the last few years and Hubby was just asking if I had heard if she was done! We always have to pay, so I have not built up the courage to ask her if she has completed them. To be honest, I do not want to hear the bad news!
5. What is your favorite meal of the day?
My favorite meal of the day is Dinner. When the kids were home we always had dinner together. I loved the activity around the table, everyone talking at once, sharing their day, teasing each other and enjoying our time to

gether. Now, although much quieter, I still enjoy the idea of a
family meal. I usually eat breakfast and lunch at work.
My little Angels..1979