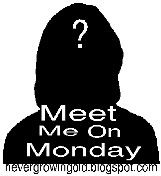 Questions:

1. How many pillows do you sleep with?
2. Where will you eat on Thanksgiving?
3. Would you rather go to a party or host a party?
4. How many purses (for the guys..wallets) do you own?
5. What is your favorite kind of seafood?
My Answers:
1. Both Hubby and I sleep on two pillows, but in all these years I still have not found a type that we have been completely happy with!



2. We will be at my Son's in-laws for Thanksgiving and this will be the first time in many years that most of us will be together and at the last count 22 are expected. We are so excited!! I will be making a Corn Casserole that Ann, his mother-in-law, has asked me to make for the last few Thanksgiving dinners.




3. I would rather host a party. I am a homebody and like to have friends over. I used to host a Christmas dinner for friends who celebrate with adult children on Christmas Eve, or do not have family in Colorado. For the last two years we have rotated homes and it has become a friend Tradition!
Party time!




4. I own 10 purses, none of which are designer name brands! I only have them because I need to carry all my junk in. My granddaughter, Emma, cleans my purse every time she comes over because I can not seem to throw away my receipts and outdated coupons!
I like this one!
5. I like all kinds of seafood from raw oysters to talapia! I like it grilled, baked, fried...I am not picky when it comes to seafood. On the whole, we eat more Salmon than any other kind of seafood. One of my favorite seafood restaurants is Papadeaux's, love the raw oysters!
Yummy!