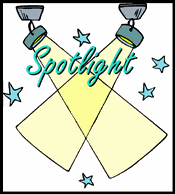 I have several favorite Blog
s that I visit frequently but the one I want to spotlight today is
www.runningcirclesaroundtheturtles.com I entered her site on the blog hop but forgot to put that she is a Spotlight! I guess I am just too new to this and will have to figure it out as I go!
If you ever need a pick-me-up or words of motivation, check out
Robin's blog
. I have enjoyed reading her blog especially Mondays Motivation. Enjoy!