I will be linking up with Java @ Never growing Old , which is a fun way to learn about your fell bloggers.
I will add her instructions:
SUNDAY, JANUARY 2, 2011
Welcome to the 29th edition of
"Meet Me On Monday!"
Blogging is a funny thing...we tell our most intimate thoughts for all to read and yet most of the time I find myself sitting and wondering, "who is this person!?" I know them...but yet I
don't
know them! I want to know who the person is behind all those words so I thought of a great way for all of us to "meet" each other!
Every Sunday I will post five
get to know you
questions that you can copy and paste into your own Monday post and we can all learn a little more about each and every one of us!!
"Its a great way to to meet new friends and for others to get to know me better....one Monday at a time!!!"
....as quoted by
the Chacogirl!!
I will make this SIMPLE and FUN!!!
I will add a linky so we can follow who participates and get to know them better!! Be sure to link the POST and not just your whole blog.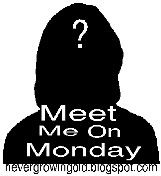 Questions:
1. Do you have any New Year's resolutions?
2. What food item are you craving right now?
3. When is your birthday?
4. What were you doing an hour ago?
5. Last thing you cooked?
---------------------------------------------------------------
My Answers!
1. I do not have resolutions but am planning to finalize a list of Goals for 2011.
A. To increase savings to hopefully retire in 3-5 years!
B. Eat healthy and drink more water.
C. Run a marathon.
I vote for the bigger basket!
2. The food item I am craving is chocolate.....just a minute and I will be right
back......yummy just a quick trip to the candy jar!
This did the trick for my craving.
3. My Birthday is October 23rd..and next year will be the big S*I*X Oh.. My
Goodness!
I hope I am never too old to party
4. One hour ago we were eating dinner. Earlier, the dear Hubby said her did not want to eat. So, by the time he decided he wanted something, i was out of the mood to cook. Luckily, we had some leftovers in the fridge.
Not my leftovers..I am not that organized.
5. The last meal I cooked was last night, we had baked Talapia and veggies.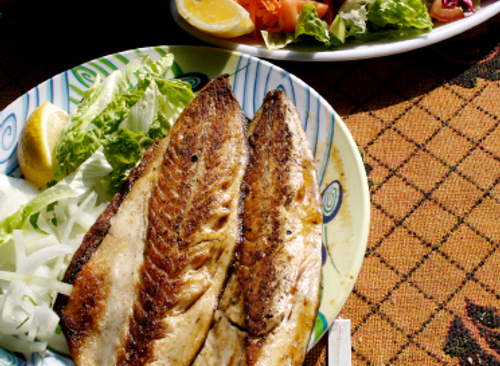 Easy, quick dinner.