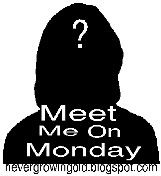 Every Sunday I will post five
get to know you
questions that you can copy and paste into your own Monday post and we can all learn a little more about each and every one of us!!
"Its a great way to to meet new friends and for others to get to know me better....one Monday at a time!!!"
....as quoted by
the Chacogirl!!
I will make this SIMPLE and FUN!!!
I will add a linky so we can follow who participates and get to know them better!! Be sure to link the POST and not just your whole blog!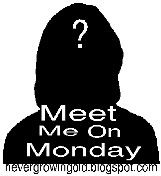 Questions:
1. What is your favorite kind of pie?
2. Have you ever ran out of gas in the car you were driving?
3. How many languages do you speak?
4. Do you take daily vitamins?
5. What is your worst eating habit?
MY Answers:
1. My favorite pie is Cherry Pie. Every year in loveland we have a Cherry Pie Festival and it is one of my favorite times of the year. Loveland used to have many cherry orchards and it was a big crop back in the day!
Yummy Cherry Pie
2. I have never run out of gas in my car. in fact, I do not let the gauge get lower than 1/2 tank if I can help it!
My sweet ride!
3. I only speak one language, English.
4. I take daily vitamins, and natural product to reduce Cholesterol.
I take them, even if I do not like them!
5. My worst eating habit is the candy drawer at work! We have a drawer at the nurses station that is filled with all kinds of candy and i have no will power to stay away from it. I always say..I can just run another mile!! : ))
We should have carrot sticks instead of candy!